6-1 Weeebot Evolution STEAM Kit
₦69,990.00
The 6-in-1 Evolution Robot Kit is a versatile DIY advance STEAM educational kits, which contains 50 + components and electronic modules. It can realize APP controlling, graphical programming controlling, Arduino and Python code controlling on mobile and PC terminals. It consists of 6 classic forms, to enable learners to improve robotic assembly skills and programming process abilities by exploring six classic cases in the suite.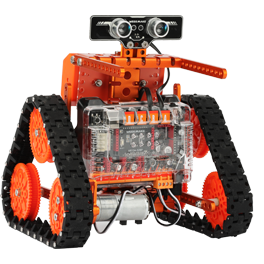 Wall-E Robot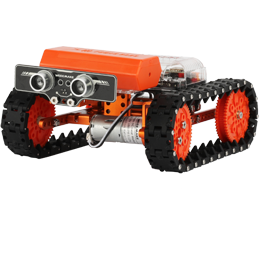 Detection Robot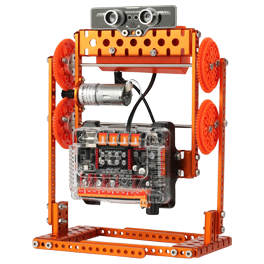 Walking Robot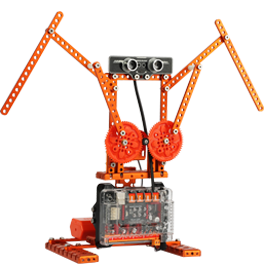 Penguin Robot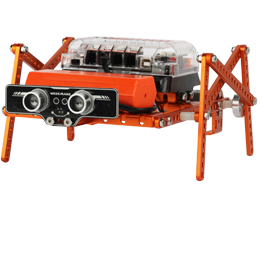 4-leg Robot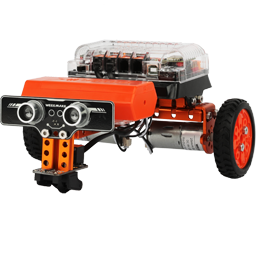 3-wheel Robot
More Builds, More Gameplay
55+ components, 3 different programming platforms, 6 assembly cases, are waiting for your exploration for more personalized robot's forms and play.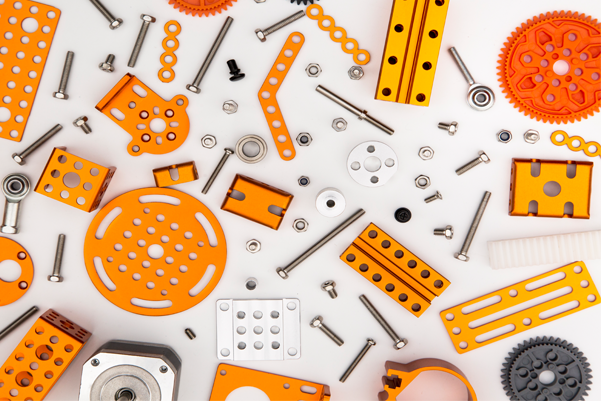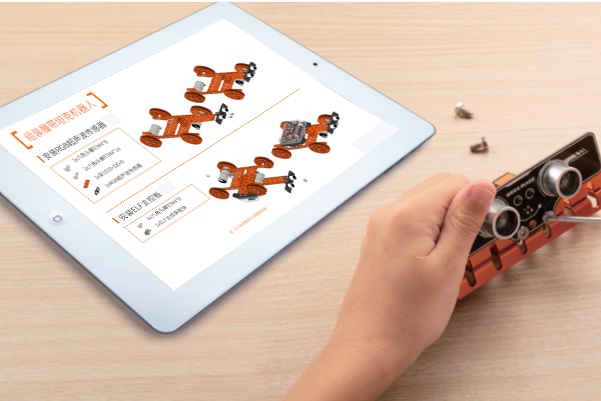 Assembly Guide Easy to Learn
Combination of  building instructions paper and 3D structure instructions, takes you to complete the robot's assembly and programming process step by step.
Online-Cases and Courses Support
Update rich assembly cases and programming on Wiki and online forum in real time, where can contact with robot enthusiast and technological bigwig around the world with zero-distance. Not only learning robot knowledge, but also making study process more interesting.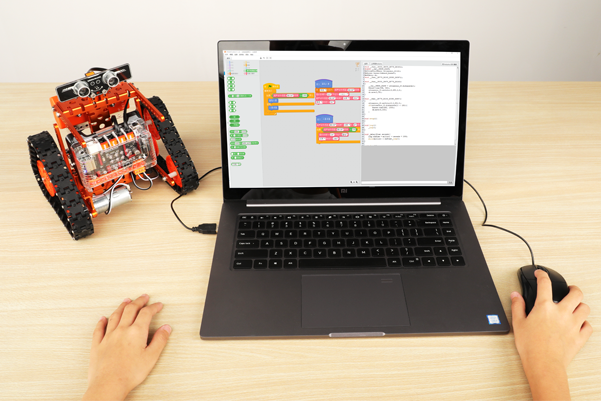 Graphical and Arduino Programming Compatibility
Control your robot just through hauling the graphical programming, transcode the Language C of Arduino only by one button, seamless handover between graphical and text code.
Platform Support, Strong Scalability
Weeemake mechanical platform support to explore robot.
200+ mechanical parts compatible with Lego, 60+ electronic modules compatible with Arduino.
Multi-terminal(mobile,PC) software compatible with scratch and Arduino, Python.
From simple to complex, from DIY interest to professional development, let your creativity work.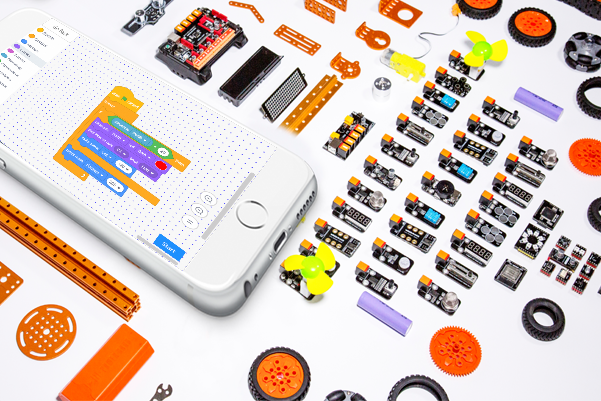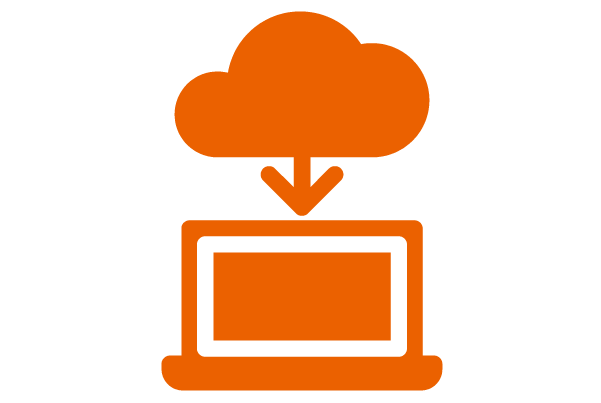 Specifications
Description
6-in-1 Weeebot Evolution Robot Kit
Pre-set forms
6
Main-board
ELF
User
10 +
On-board Electronics
ATmega328P
Motor
2 × 188rpm DC geared Motor
1 × Light sensor
External electronic modules
RGB ultrasonic sensor V1.0
1 × Sound sensor
Double-way line-following sensor V1.0
1 × IR transmitter & receiver
Variety and quantity of parts
Parts variety:55 +
1 × Buzzer
parts quantity: 380+
1 × On-board button
Operation voltage
6-12V
1 × On-board RGB LED
Power supply
18650 lithium battery  × 2
Extension port
4 × RJ11 port, 2 × DC motor port, 4 × Versatile motor port
Programming software
APP(graphic), PC(graphic + Arduino C)
6 × pin conversion port, 1 × USB B port, 1 × Bluetooth 2.4G port
Dimension            (L × W × H)
500 × 150 × 350(max.)
Communication
Micro USB, Bluetooth 4.1, IR
Net weight
1800g
Only logged in customers who have purchased this product may leave a review.